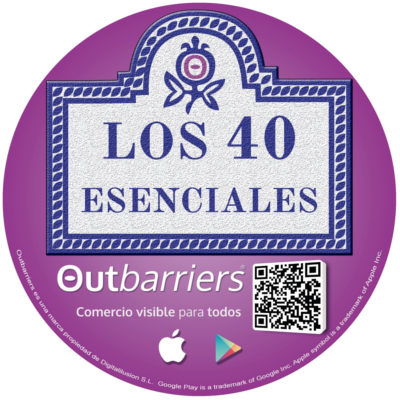 The 40 essentials was our first program in Outbarriers. It started at the beginning of December 2015. 40 of the most emblematic companies, located in the historic city center in Granada, joined.
If you find yourself in the historic city center of Granada, you will be able to identify the businesses which joined the program The 40 Essentials, they have our stickers.
All the establishments have installed a small beacon, located at the entrances of their stores. The Outbarriers beacon enables to send all the information to the app that sends the indications to blind people. This way, they will be able to easily approach the store.